Jaipur Jewels gift cards to the rescue during this lockdown

You and your loved ones are missing out on a lot of celebrations together during this lockdown. While there's no doubting your love for parties, big get-togethers, and all occasions to gift something nice to your loved ones, staying indoors and staying safe is a priority. Easing your gifting woes during quarantine, Jaipur Jewels has come up with e-gift cards that ensure timely gifting on special occasions, ease of use and more…
Birthdays, anniversaries, baby showers: all occasions have a different set of card designs and relevant presents, so why not choose an Online gift card from Jaipur Jewels that is specific to the occasion? This small detail of gifting (and receiving) and event-specific GV marks the days in its own special way, doesn't it? Especially when the lockdown has made it mandatory to convey wishes over video calls, a GV meant for the occasion lends its touch of 'personal' to the gift. And since it's online, it'll remain in the mail archives as a special memory too!
The joy of gifting and receiving a present is best felt on the day. Post the event, the joy fizzes out. Getting Jaipur Jewels e-cards for a loved one might just compensate for the lack of cake that they might miss out while staying in. Of course, a night of celebrating will still be due post-pandemic, but bringing joy on the day it matters most to the birthday girl or marking a landmark stepstone in your marriage is a mission you can achieve without a worry.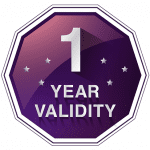 Valid For A Full Year​
Since the lockdown shows no signs of lifting anytime soon, we've eased the process of redemption for the receiver too. While most gift cards are valid for three to six months max, yours can be redeemed within a year. Now 365 days should be enough for the lockdown to life, and for the beautiful receiver of the card to decide which of the covetous pieces she's going to own next. If in doubt, suggest her to head to jaipurjewels.shop so no time is wasted. Besides, it's a good idea to use this time (aka lockdown) together and pick a piece. Our representatives are ready to help you explore collections, design, customise and consult online too.
It often happens that even though you're together for a long time, know your daughter's taste too well, or even pre-selected a present for your fiance, their taste in jewellery may not be the same as yours. It is then that one appreciates a gift card like this as opposed to something they accept half-heartedly or exchange later. Present them with a gift card of a value that's best decided by you, and let the recipient do the needful. Besides, jewellery shopping is best done for oneself.
Whether you want to mark a special day in the calendar by buying something simple, gift a close relative, or make that special day count, we've got card values that suit every pocket and occasion. Choose digital or physical cards of values – ₹5,000, ₹10,000, ₹25,000, ₹50,000 and ₹1,00,000… buy one or multiple cards of your appropriate gifting capacity and leave the joy of jewellery shopping to the lucky receiver of this thoughtful gift.