RISE ANEW 2015
A Tradition Is Reborn
Looking ahead begins with looking back. Witness the rebirth of grandeur, as Jaipur Jewels Rises Anew.Royalty re-emerges as grandeur is re-crafted in our breathtaking creations. Every cut and sparkle has a renewed spirit, as heritage is re-imagined for the glorious woman of today.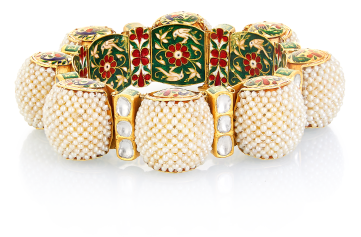 Select pieces in enchanting diamonds, luminescent pearls and traditional jadau come together like never before. Adorn tomorrow with yesterday's grace. Cast a spell with these mesmerizing pieces ensconced in 18kt white gold.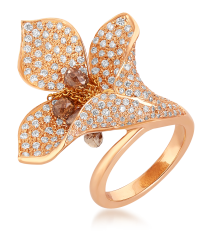 The neckpiece and earrings are adorned with eclectic sapphires and offbeat shaped diamonds to create a stunning  look. Astounding beauty emanates from the bracelet composed of baguettes and round diamonds. The ring makes a statement piece.